What is a Bridal Shower? You are getting married in a few days, and everything is in place—the guest list, the menu, the venue, the wedding gown, among others.
One thing you need to check off the list is the bridal shower or the wedding shower, but who will take care of the bridal shower for you?
Some people closed to you will do the honors of taking the lead and hosting the bridal shower. These people will plan the bridal shower with some input coming from you. They will probably take care of the expenses, and the shower may be as extravagant or simple, depending on many factors. In most cases, friends will volunteer, and you cannot force anyone to lead the celebration or plan it for you.
What is the purpose of a bridal shower?
This party solely celebrates the last hurrah before the woman marries and enters a new phase in her life. It can be observed in a different venue, only for the bride, while the groom has a separate celebration. There should be no guys allowed to attend.
The important people in the bride's life should be there, not just the mom but also cousins, aunts, grandmas, and close friends. Other bridal shower hosts may not include the older relatives cause they may have some naughty surprise for the bride.
What are the activities during the bridal shower?
Opening gifts
The bride will have fun opening gifts from her close friends and relatives. They will think of something nice to wear for the bride's wedding night, an item she can use for her honeymoon. It can also be a beauty product to make her glow on her wedding night and be more attractive to her groom.
This moment will be unforgettable as it will elicit laughter from all the guests as they all try to make the bride blush with their naughty and funny gifts. Most guests will also explain why they decide to give the bride such gift.
Entertainment
The host can invite entertainers. It can be some people who will dance or sing during the celebration. It is all for the bride's benefit to make her experience awesome before her wedding. It will depend on what her friends and host plan for that date.
Games
There are games available that can bring such fun during the bridal shower. It is ideal to have a game every hour of celebration as it serves as an icebreaker and provides more entertainment for the guests. Samples of games played during the bridal shower include Charades, Purse Scavenger Hunt, How well do you know the bride, Put a Ring on It, Find the Guest, Nearly Wed Game, and He Said She Said.
If no games are prepared, some bridal shower celebrations will have wine tasting, DIY nail polish bar, DIY fragrance bar, paint party, and sugar scrub station.
Toast to the Bride
This is when the host will thank the guests for showing up and spending their time with the bride. It is the best time for the guests to congratulate the bride or say something funny or encouraging.
You may also say something sweet to the bride or if you have any wishes for her and her groom.
Giving out bridal shower favors/tokens
It is a small gift or token that you give out to the guest to say thanks. It can be decor or something edible and sweet. If the bride prefers something elegant and expensive, it can be a personalized gift for each guest from a watch, pendant, bag, and more.
What to remember when giving bridal shower gifts?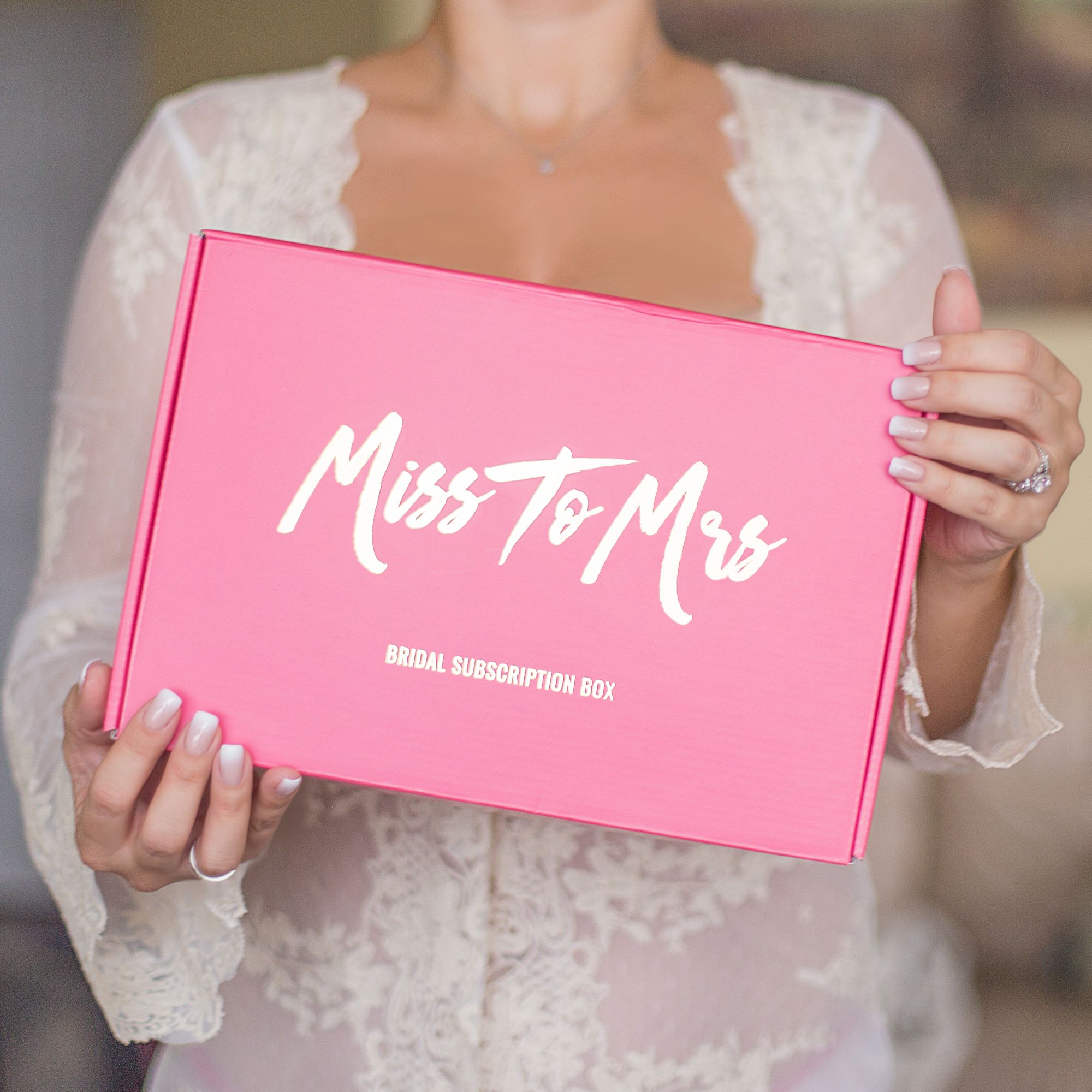 You must bring a gift for the bridal shower and the wedding day. It is typical to buy a gift that is less expensive than a wedding gift.
Only spend what you can afford and nothing more. You cannot spend an extravagant amount to impress the bride.
Other bridal showers have a theme, and on the bridal shower invitation, there is information indicated or ideas for a gift.
It would be ideal to buy a gift that will not embarrass you or the bride during the opening of the gifts, particularly if you don't know the guest attending.
Who is supposed to pay for a bridal shower?
The host who planned the bridal shower is the one to pay for all the expenses, but if other relatives co-planned the bridal shower, they will also help with the cost. The mother of the bride can also contribute.
Anyone close to the bride or who wants to make it an exceptional celebration can also chip in or pay for whatever they want to contribute. It is also allowed cause there are no strict rules about who will pay for the bridal shower as long as it is not the bride.
A close friend may even offer her home as a venue for the celebration, which can be a big help since venues can cost so much nowadays.
It is a tradition that a bride should not worry about the cost or stress of paying for her bridal shower.
Does the bride's mother plan the bridal shower?
In previous years, this may be considered not good etiquette, but since it is 2021, it is also possible.
The bride's mother may offer to host a shower for her daughter. If there is no one planning a bridal shower for her daughter as expected, some mothers will attempt to make their daughter happy and will shoulder all the expenses.
The bride may decline graciously, but if the mom is willing and is not bothered about the expenses, all you can do is accept.
Who Organises the bridal shower?
Typically, it is the maid of honor who organizes a bridal shower. They are to take care of the planning and hosting of the party. Choosing the venue, sending out invitations for the party, and listing the games and itinerary are also under her to-do list.
Your maid of honor must have the capacity for planning and ensuring that everything will happen as planned on the day.
Bridesmaids
Bridesmaids can assist the maid of honor with planning the bridal shower. They will work as a team, and the maid of honor can delegate tasks. Splitting the work and expenses will not be too much for any single person to shoulder the cost.
Close Friends/Relatives
It can also be your relative who will chip in, plus your close friends who will attempt to plan your bridal shower and spend for it.
Family friends you have known since childhood sometimes want to make an effort to see you happy and, in their way, want to help however they can.
Your In-Laws
It can be the sisters of your groom who may plan to throw you a bridal shower to show you they welcome you into the family. You may not be able to bring all your friends, but you may invite some people closest to you. However, you may find that you have not just one but two bridal showers to attend to when some of those who could not participate in the first bridal shower throw you another party.
Your Mom or your Future Mom-In-Law
Although it may not sound ethical for them to throw you a bridal shower, if they insist and want to make you happy and will take care of all the expenses, you cannot do anything else but graciously accept.
Can you ask someone to throw you a bridal shower?
A bride should ask no one to throw her a bridal shower or plan for one herself. It would look unethical and seem like she's asking for more gifts.
If you are tight-knit with your maid of honor, you can drop hints about wanting to have your bridal shower, but don't be too pushy about it. I just hope that your maid of honor will take the lead.
The traditional way is to wait for your bridal party to offer you a bridal party, and your job is to accept the effort and the thoughtfulness graciously.
How much does a typical bridal shower cost?
The cost will depend on the venue, if there is a theme for the party, if it involves expensive bridal shower gifts, the number of guests on the list, food to be served, and other factors.
The cost will also depend on how expensive the shower will be. The price per head for the food alone can range from $25 per person to over $150. It can sum up to as low as $700 for the simple celebration while the more extravagant can reach over $3000.
Also, you need to follow what the bride prefers for her bridal shower cause some brides would like to have a memorable, elaborate, not to mention extravagant bridal shower.
Do you need to give out favors after the bridal shower?
They do not require favors during bridal showers, but since you want it to be memorable as you are celebrating it with friends and family, you want it to be perfect. You want your guest to have something to remember about the spectacular celebration.
The favors need not be expensive, but a way to show how you appreciate the time they spent with you to celebrate your last few days before you marry.
It can be a small gift, a decor item, or something that your guest will have a good use for.
Samples include scented luxury candles, sweet treats, cookies, display items, soap, cute jewelry pieces, fruit baskets, makeups, nail polish sets, wine, perfume, bracelets, and more.
Is there a dress code for a bridal shower party?
Attire can either be formal or casual, depending on the theme. Sometimes the invitation will include the dress code, if any. However, if it is not indicated and seems like a casual party, it is better to come prepared but not excessively. It is ideal to come wearing appropriate clothing than to come underdressed.
It is better to appear well dressed than to feel out of place because of your clothes.
How long will it usually take?
Bridal showers can be as short as two or as long as 4 hours. Sometimes the celebration exceeds 4 hours when everyone is having such a fun time, and there is a lot of itinerary on the list.
Also, it would take a few hours if there were numerous guests, inspiring messages, and opening gifts alone.
What food do you serve for the bridal shower?
The menu will also depend on the bride's preference and what the other guests would fancy eating. Food served can be as simple as sandwiches, appetizers, and desserts.
The menu will include pasta, roast meat, cheese plates, fruits, and salads for a more extravagant feast. Desserts are also present, like brownies, cupcakes, cakes, and pastries.
There is also a bar so guests can enjoy wine, cocktails, or even non-alcoholic beverages.
Is there a difference between a wedding shower and a bridal shower?
The bridal shower is planned for the bride alone to be attended by all-women guests, while a wedding shower is a party dedicated to both the bride and the groom. The guests who attend can be men or women and not just the ladies.
With the wedding shower celebration, friends and family can attend the wedding shower.
Steps by Steps in Planning for a Bridal Shower
Budget
The host must create a budget to know how much money they need to put out. All expenses must be summed up and listed during the planning. By knowing how much budget you have, you can plan a bridal shower that is appropriate for the money you have to spend, without the need to overspend.
Date
You need to consult with the bride on this one. It can be a few months before the wedding. It would help if you also had the timeline of other events before the wedding, so you'll know where you can insert the bridal shower.
Guest Lists
It would help if you worked with the bride on this one cause she knows the people she wants to see at her bridal shower. It is a significant event for her before her wedding and should be perfect.
Let the bride jot down all the guests and then have it checked by the bride before you send out the invitations.
Other information
You need to ask the bride what gifts she likes for her bridal shower party and if she is particular about the attire of her guests on the day. You also need to show this information at the invitation so that everything will be clear for the guests.
Location You may find yourself with no venue for the bridal shower
If there is no place the host will offer for the party, get an available space immediately. Have it scheduled, and do not wait before you reserve ewer.
Although the host will not have a venue or may be unable to have the bridal shower from her home, it is best to reserve a venue immediately.
Menu
What time is the bridal shower? Cause the menu will depend on that information. Include foods that are safe and not choose food that has nuts cause some people have an allergy to nuts.
Send the Invitations
The earlier you send the invites, the better. Some guests will need to take the day off the job on the date specified on the invitation. This also makes sure they can prepare what to wear and if they need to purchase a gift for the bride.
Most bridal showers want it with RSVP so you can gauge how many guests will be there on the day. Also, guests are requested to note if they have any allergies or dietary restrictions.
Decorations
Hiring a professional to take care of the party planning and the decor is the fastest way and gives you a great outcome. If there is no budget for a professional event designer, it can be a task for you and the other ladies who want to pitch in and make the venue look stunning.
If there is a theme for the bridal shower, you may use the color for the decor. It can be lots of flowers or balloons as decor. Since you also know the bride, you will know what she fancies for decor.
Games, Entertainment, and Other Activities
When you don't have a professional event coordinator who can do the planning, you may think of games commonly played during the bridal show. Some games don't need purchase materials, which will help you plan the party without overspending. There is also no need to spend too much and think of activities using creativity. Ing.
Music Selection
Ask the bride what music they prefer during the bridal shower. Although any music will do, it is still best to check it out with the bride herself. You may also include some of her favorites if you don't want to bother her with choosing the music for her bridal shower.
Related posts
The Bridal Shower – all you need to know